Our dearly loved son, brother, father, uncle, and friend, Kip.
May you find peace.
May you guide us gently.
May you be free.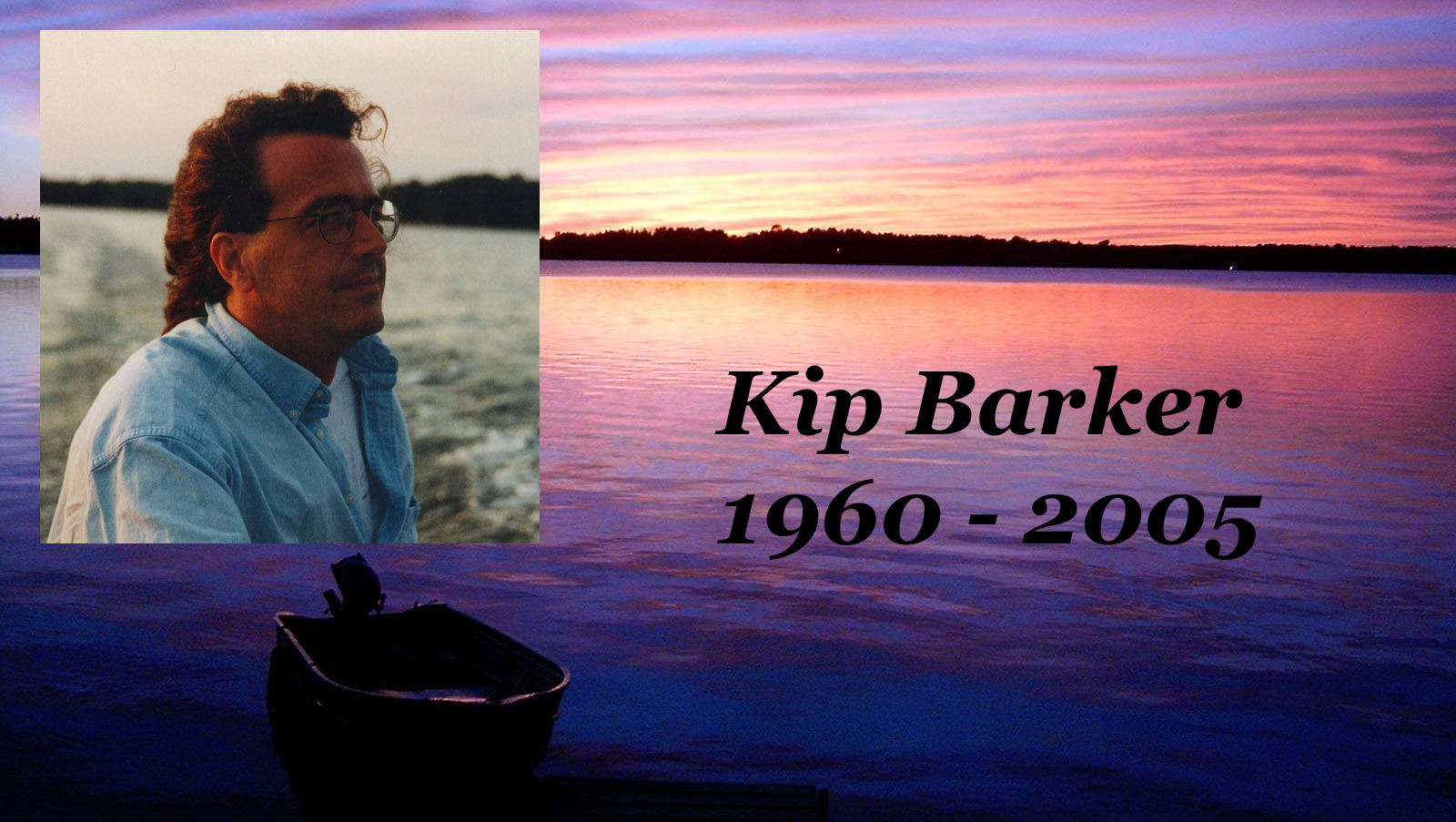 Our loving brother passed away unexpectedly on January 24, 2005. His body gave out, but his strong spirit continues to give us love.
We invite you to view our family pictures, leave a message for us in the online guestbook, or even send us an email.
Hearing from our many family and friends, especially hearing from Kip's friends, has made this deep sadness more bearable.

Kip was a loving, gentle man whose spirit knew great depths and bounds.
His joys and his sorrows were all part of him.
We know that he is at peace now, and that we are the ones who will long for his company and laughter forever more.


Memorial Video*
What's that song? Song lyrics here.
(*Note: This is a large file (21.5mb) & is best downloaded over high speed internet.)
(Turn the volumn UP on your speakers. The song is rather quiet.)


Readings from the Memorial Service:
Kristi's Reading Kate's Reading
The Reverend Charles Wickman's Reading


Family Photos

(still updating)
Date of last update: March 6, 2005.
Added Kip's first birthday photo & a picture with Jasper in 1997.


Kip's voicemail message from his cell phone
Please send us a note, sign the guestbook, share a memory or a thought - let us know you've been here!
It will mean the world to us.


Send an email.

View and/or sign the Guestbook.


Sign the original Guest Book here.